iTech National Accounts Program
National account customers require unique services and solutions from their security and safety system providers. With multiple locations, often spread across the country or region, partnering with a security company that can deliver reliable solutions that are standardized for the customer streamlines processes from design to maintenance. Providing a central contact for all security and safety system inquiries streamlines your internal processes and simplifies new location installations and existing location maintenance and repair.
Contact our national accounts team to get started with an enterprise-class security and safety solution for your growing business.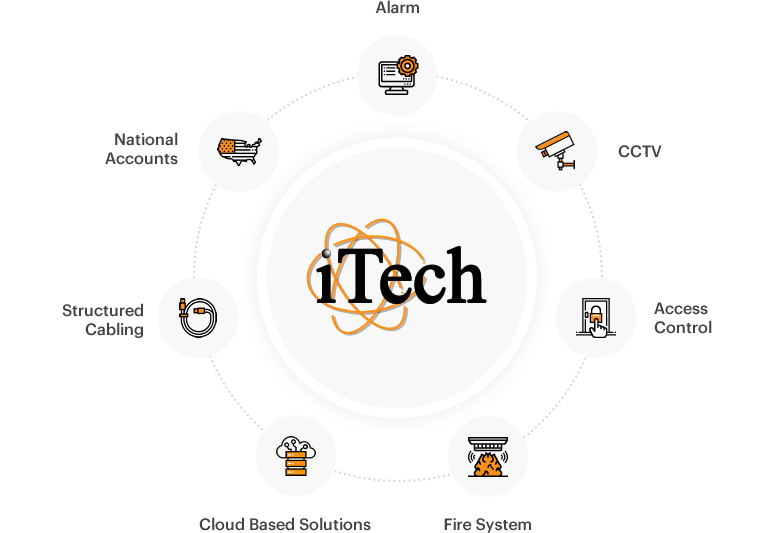 Our Business Security Services
Will Match Your Specific Needs Based On Your Business
Receive Your No Obligation
Professional Consultation
All projects begin with a professional risk-free iTech consultation because we feel it is important to
get to know you first hand in order to provide an individual solution to your needs.